CoWin vaccine registration online will start from 28th April 2021 online on the Cowin web portal or by Aarogya Setu or Cowin android app. Here is how can you get the covid-19 vaccine from 1st May. You can download both apps from the Google Play Store at any time.
As most of the upper age of 45 peoples are mostly vaccinated and the process is also going on. And now the central govt declares that the upper age of 18 years people are also now get vaccinated. So don't miss the opportunity to online registration & get vaccinated for COVID-19. The vaccination is started now go to vaccination center and get vaccinated. Please don't be afraid about vaccination, it is proved by our beloved scientists.
What is the process of CoWin vaccine registration online?
There are 2 ways of CoWin vaccine registration online.
Aarogya Setu/Cowin/Umang Android app
The online portal of Cowin (www.cowin.gov.in)
You can download these apps from Google Play Store.
The registration process are same in all of these methods.
1. Register with the Aarogya setu/Cowin/ app?
5 min
Then select your language and enter your mobile number & submit the OTP.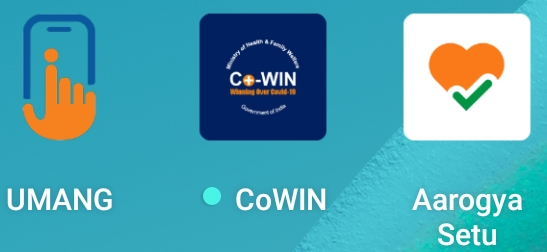 Click on Vaccination
Register using you Mobile number & OTP.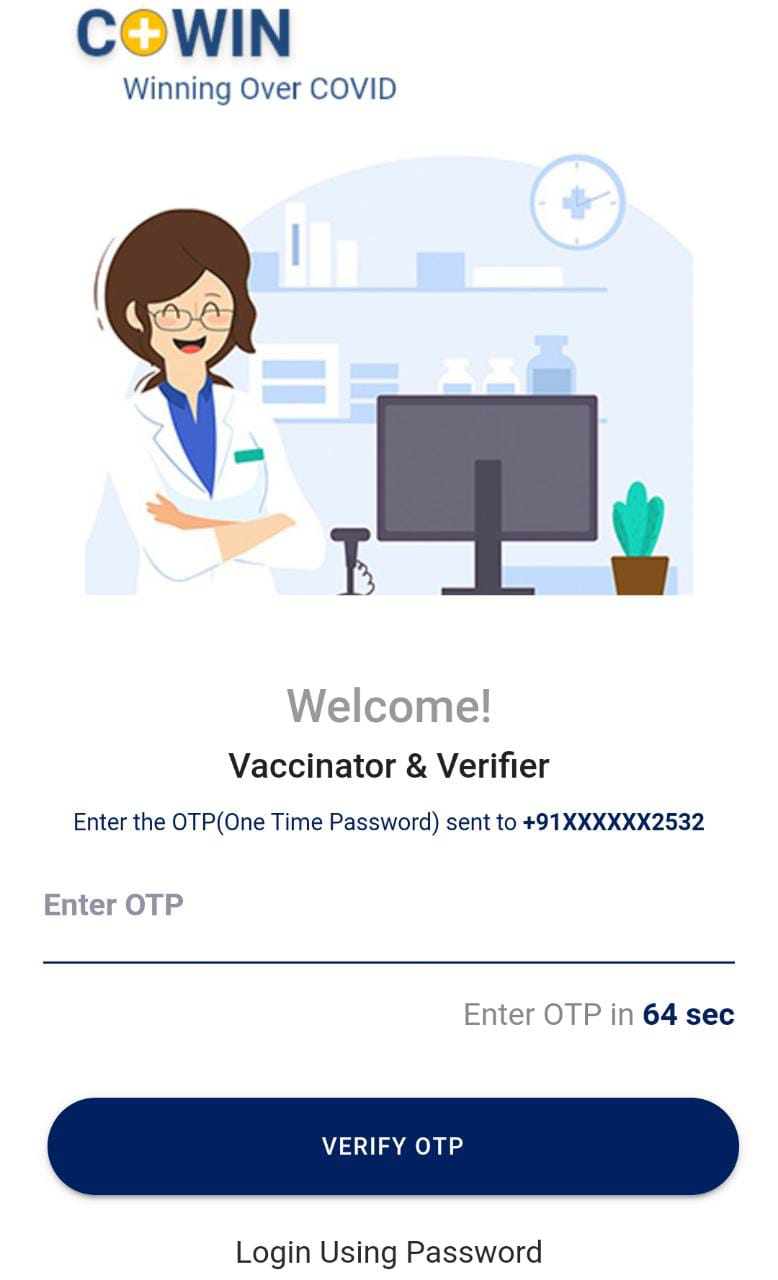 Choose your ID & fill personal data
Enter your ID no, Name, Gender, etc & submit.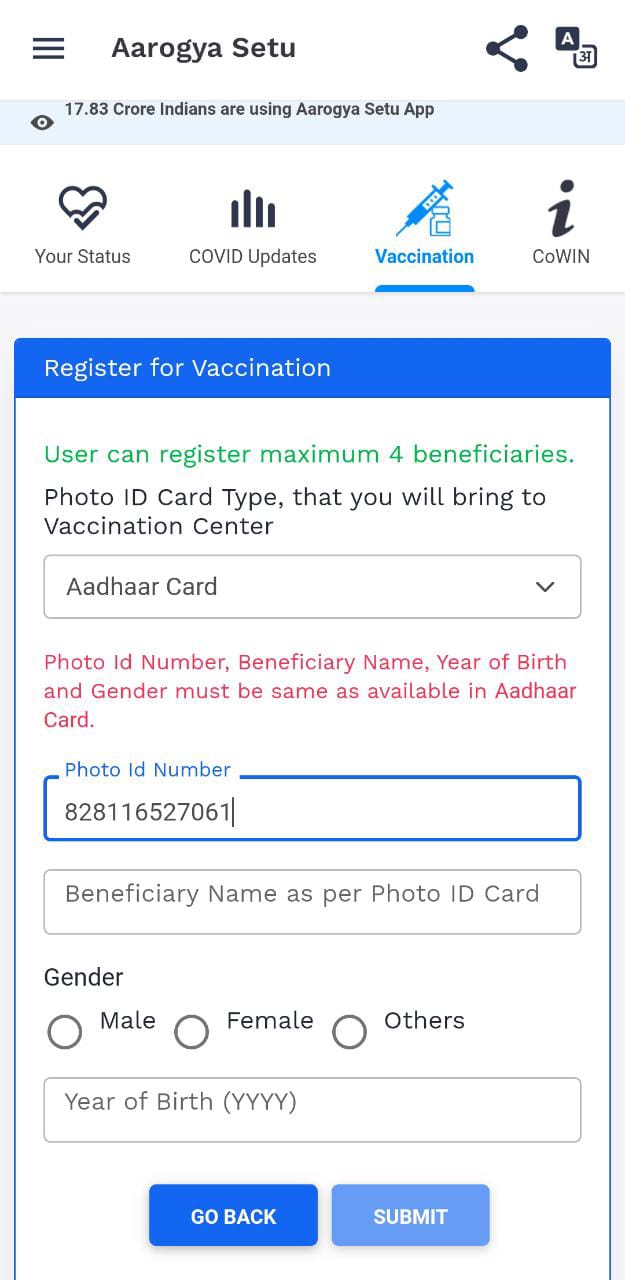 Schedule appointment
Enter your pin code & select your nearest vaccination center & appointment date.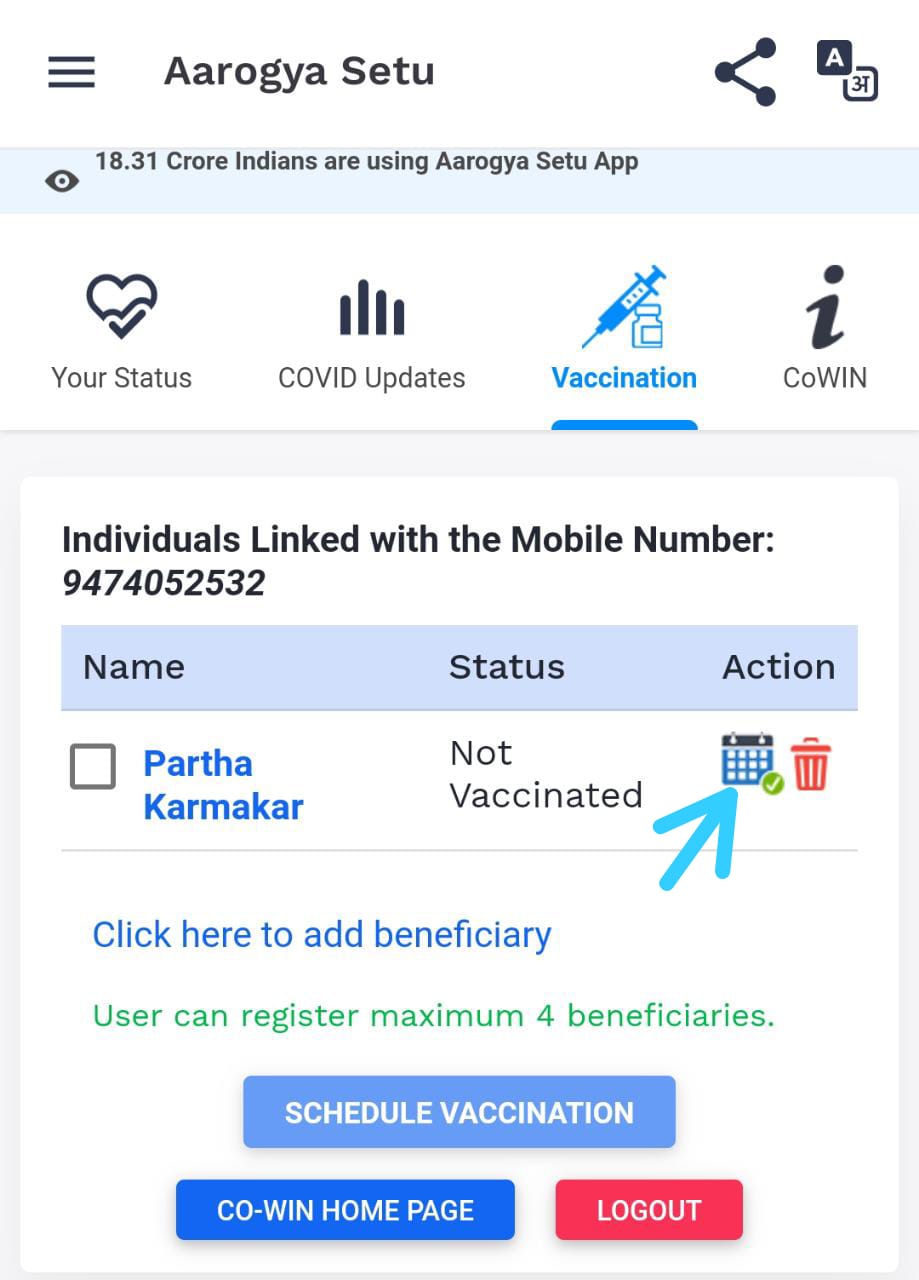 Review & Confirmation
Check your details & click on confirm appointment.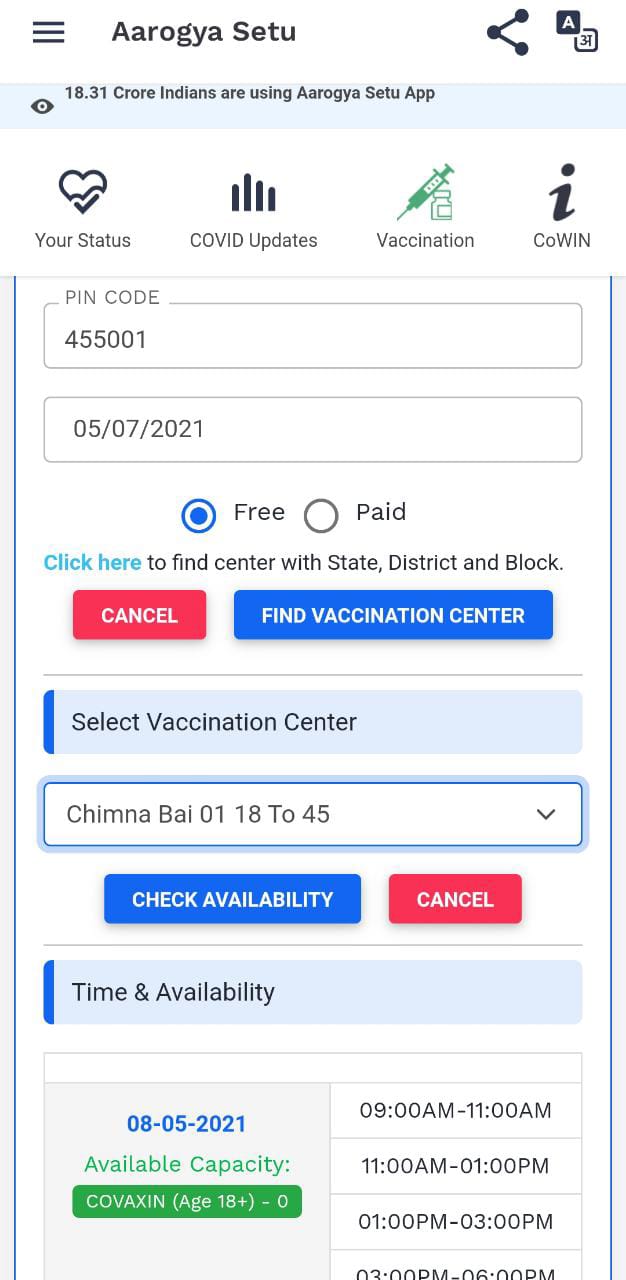 2. Register by online portal of Cowin?
Step1. Open the website of Cowin portal(www.cowin.gov.in) in your browser.
Step2. Enter your location on the Find Your Nearest Vaccination Center area as shown on image & click on Register Yourself button.
Find Your Nearest Vaccination Center
Step3. Enter your mobile number & enter your OTP.
Step4. After that Choose ID Proof Aadhaar card or any other ID proof that you have.
Step5. Fill the form like Aadhaar No, Name, Gender, Date of Birth etc & then click on Register.
Step6. Then schedule your appointment by entering your address & select the vaccination center.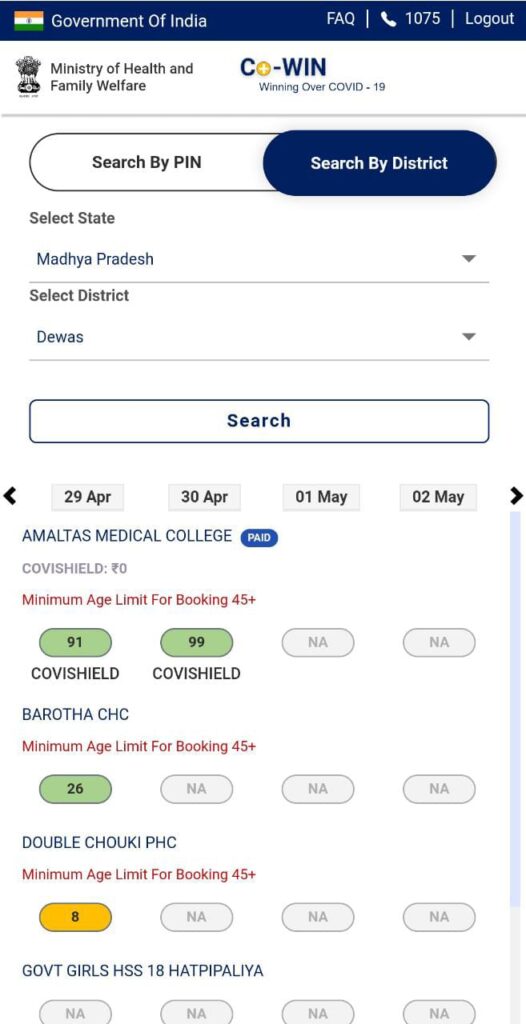 Then your registration is complete for COVID-19 vaccination.
If you can't understand please watch the video how to CoWin vaccine registration online.
Points to be noted Regarding CoWin vaccine registration online
Don't forget to bring ID Proof with you while going to the vaccination center.

You can also add other family members up to 4people.

Reschedule your appointment if you failed your appointment.

There is no auto schedule on the Cowin system therefore you have to reschedule for 2nd dose vaccination.
Information about Indian Vaccine
| | | |
| --- | --- | --- |
| Vaccine Name | Covishield® | Central Drugs Standard Control Organization (CDSCO) |
| Vaccine Name | Covaxin® | Bharat Biotech Limited |
| Dose Schedule | 1st Dose anytime | Four to Six week after 1st Dose |
Update: Now some State Govt is giving vaccines without registration especially in the village area.
Commonly asked question about COVID-19 Vaccination
Q1. Is CoWin vaccine registration online is mandatory to get vaccinated?
It is mandatory for online registration if your age is between 18 and 44 years. Only people upper age of 45 will be to get vaccinated without online registration by contacting healthcare workers.
Q2. Is vaccinated complete with only one dose of vaccine?
No, you have to take the second dose after 28 days of first dose.
Q3. What is the side effect of this vaccine?
The common side effect like every vaccine a common fiver, pain etc. This is really negligible.
Q4. Are Indian Vaccine is effective?
Yes it is very much effective and tested.
Q5. How can I get a certificate after getting vaccinated?
You can download your vaccinated certificate from Cowin web portal.
Q6. What is the helpline number for vaccination?
a. Contact Number : +91-11-23978046 (Toll free- 1075)
b. Technical Contact Number: 0120-4473222
If you have any questions or doubt about CoWin vaccine registration online process please don't delay asking me in the comment section. Keep visiting this website to get updated about the latest NEWS of GOVT.